The studio was first commissioned in 2011 for the London office where we manipulated shielding cable into a Faraday Curtain, creating a space within the office shielded from electromagnetic waves, where mobile phone signals and access to the internet was broken. The Faraday Curtain is now in the Bloomberg Art Collection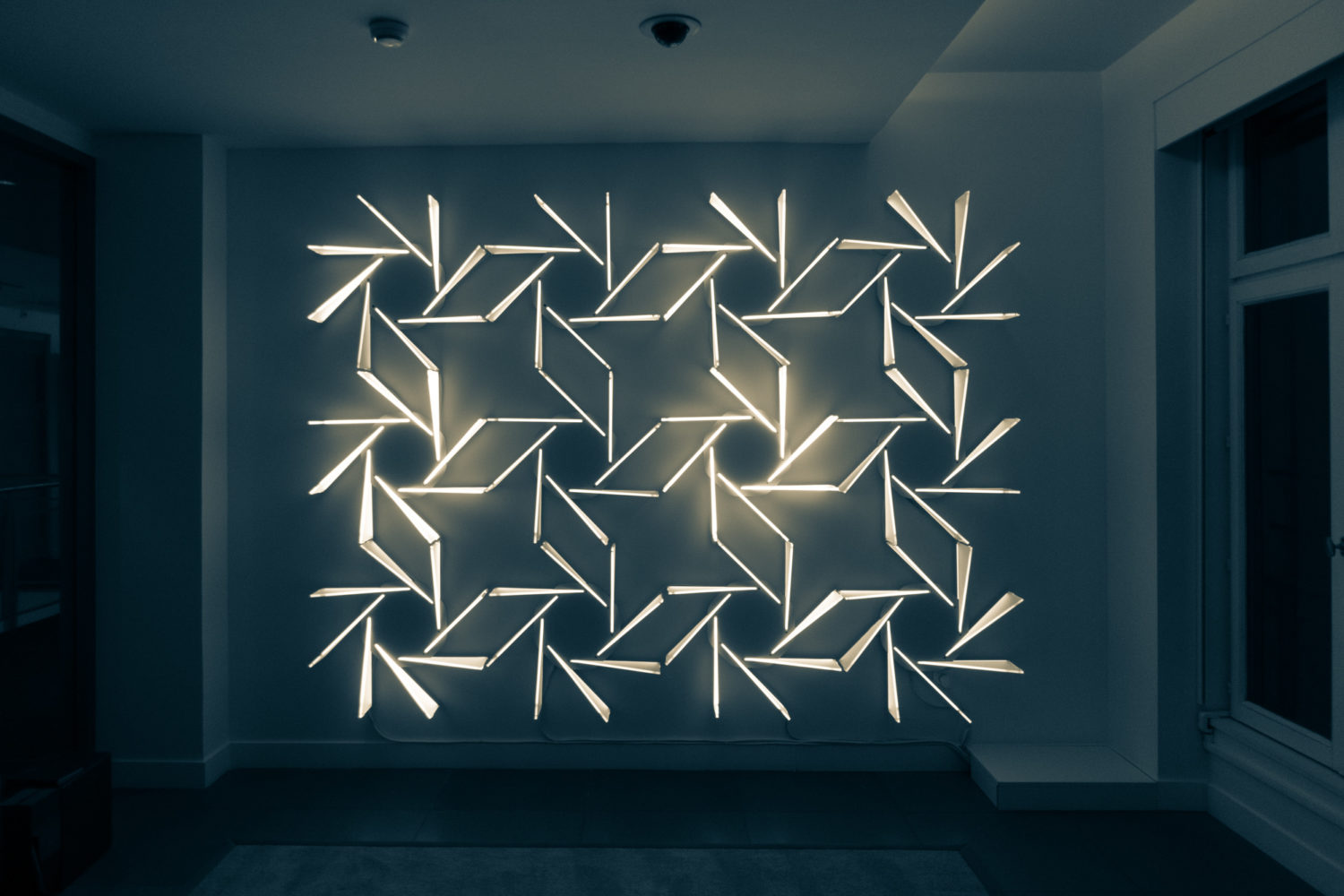 Following the success of the Faraday Curtain the studio was commissioned once more to create a site specific light installation called the Wind Report in the Paris Bloomberg office using broken and out of date computer screens. We repurposed CCFL light tubes, perspex screens and optical films found within the monitors of the Bloomberg recycling facility. All electrical components and monitor parts were disassembled and reconfigured to display a different type of ambient data in a patterned wind rose formation.
The Wind Report interpolates live weather data from the weather stations found at Paris's four airports in order to display real time wind patterns surrounding the Bloomberg Paris office. The installation creates a wind rose that display's these qualities with animated lines of light orientated within the four North, East, South and West directions.
Links
Project Team
Rachel Wingfield, Concept & Art Direction
Mathias Gmachl, Concept & Technical Direction
Samuel Turner-Baldwin, Industrial Designer