We were invited by the V&A's Digital Design Department to showcase a studio experiment or work in progress for the sixth Digital Design Weekend which brought together hundreds of artists, designers, engineers, technologists and the public to celebrate and share contemporary digital art and design, take part in interactive installations and labs, engage in conversations, and learn about processes.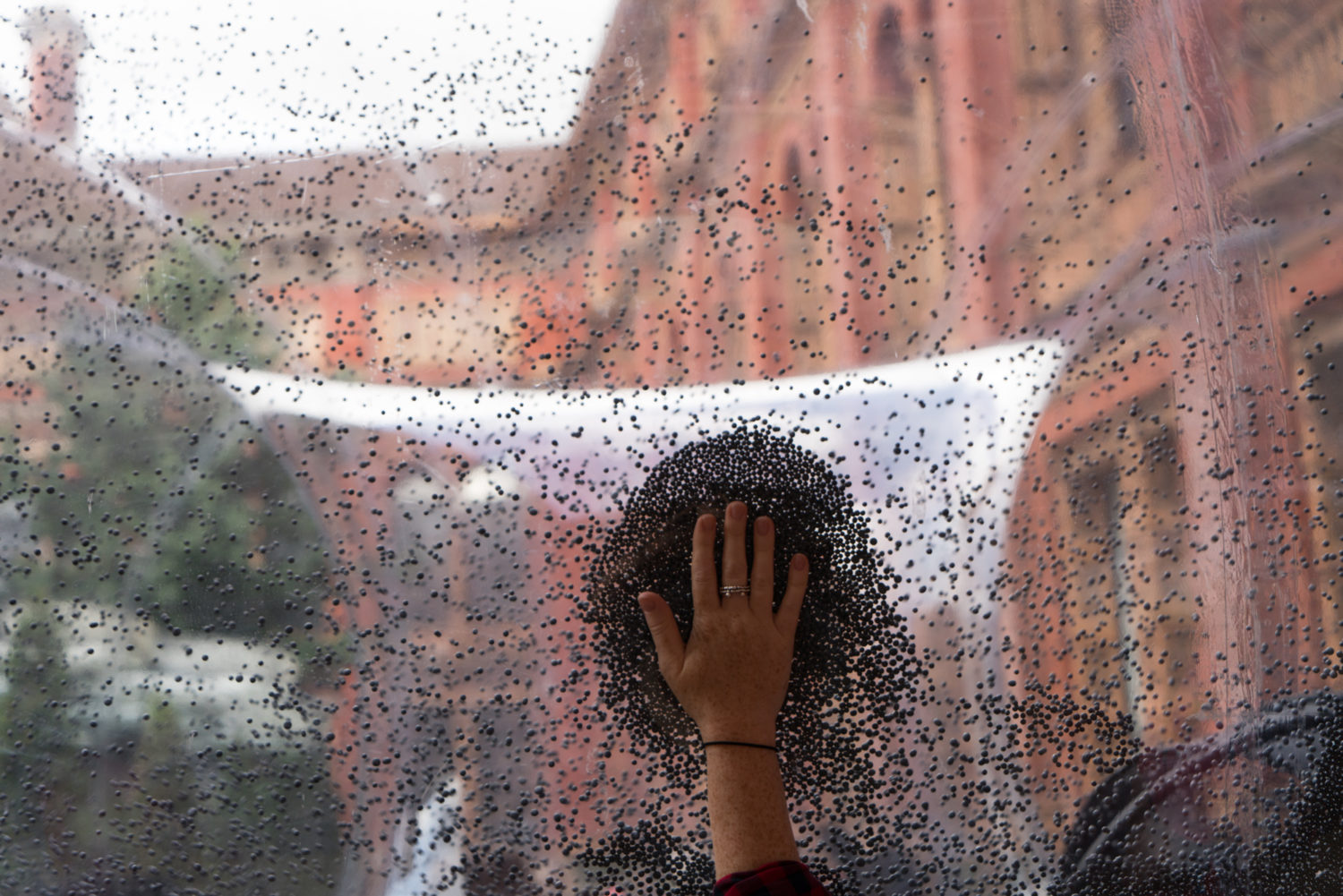 Over the weekend there was a huge showcase of cutting edge, international digital projects all exploring engineering, making and collaboration. We took the opportunity to present the Storm Laboratory in the Victoria and Albert Museum Garden for the first time, an opportunity where people could experience the turbulent nature of geophysical air dynamics.
This was a great opportunity to present a new and experimental immersive installation that plays with the tension between the physical and the digital. The storm laboratory is a transparent pneumatic toroidal form containing thousands of animated carbon particles. Visitors are invited to experience a physical simulation of global air flow on a much smaller human scale.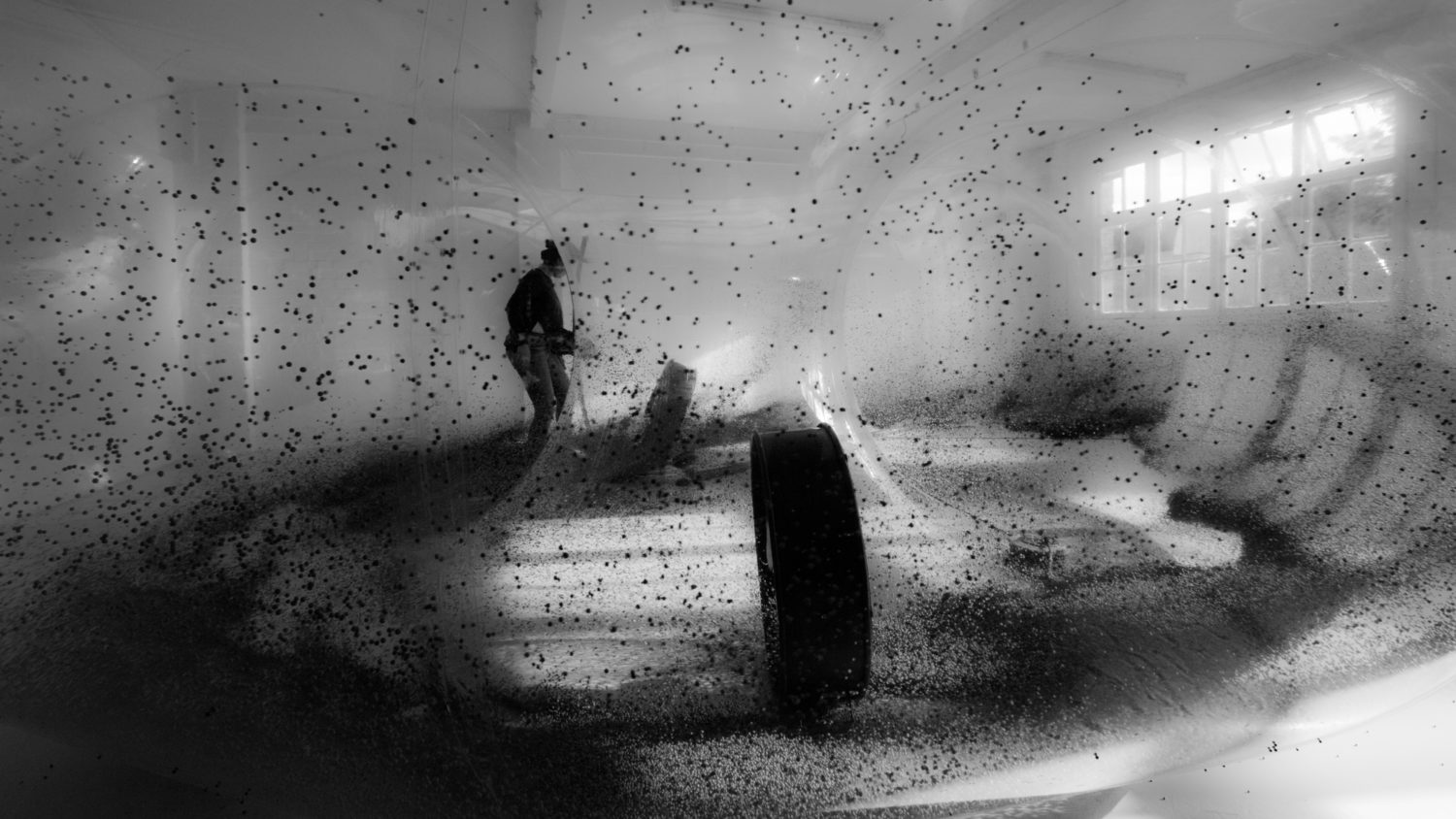 We are looking to develop this particle architecture of air further so please get in touch if you are interested to know more.