This was a special commission for Nine Elms on the South Bank to create a new social space for the people of Nine Elms to coincide with the Chelsea Fringe Festival and the London Festival of Commercial Outdoor Planters Architecture and will returning in September for the Thames Festival.
The Horticultural Spa reinvigorates the Thames River Path, inviting people into an ephemeral and futuristic bath meets tea-house. Once inside your herbal brew is served through clouds of fragrant fog consumed through breathing and absorbed into the skin.
We transformed this public garden in order to tell the story of water scarcity and the innovative technology and social models that could be redeveloped to reduce consumption and encourage public bathing again as a ritual and enriching social experience. We hope to see you on the riverside to collectively bathe in fog.
As part of program we had meditation sessions in the spa and a special event where Dom Bridges of Haeckles curated the fog, alongside a stunning ambient soundtrack specially created by Mileece, a sonic artist who generates music from the electro-magnetic emissions from plants.
Check out the making of video from The Future Laboratory
Press Coverage
Azure Magazine
Dezeen
Gizmodo
Inhabitat
Project Partners
Loop.pH
The Nine Elms Vauxhall Partnership
The Brick Box
Haeckel's Made of Margate
Format Engineers
Machines Room
Pendred Fogging
Hedge Herbs
Handmade Apothecary
Meditation by Frankie Walker & Richard Holroyd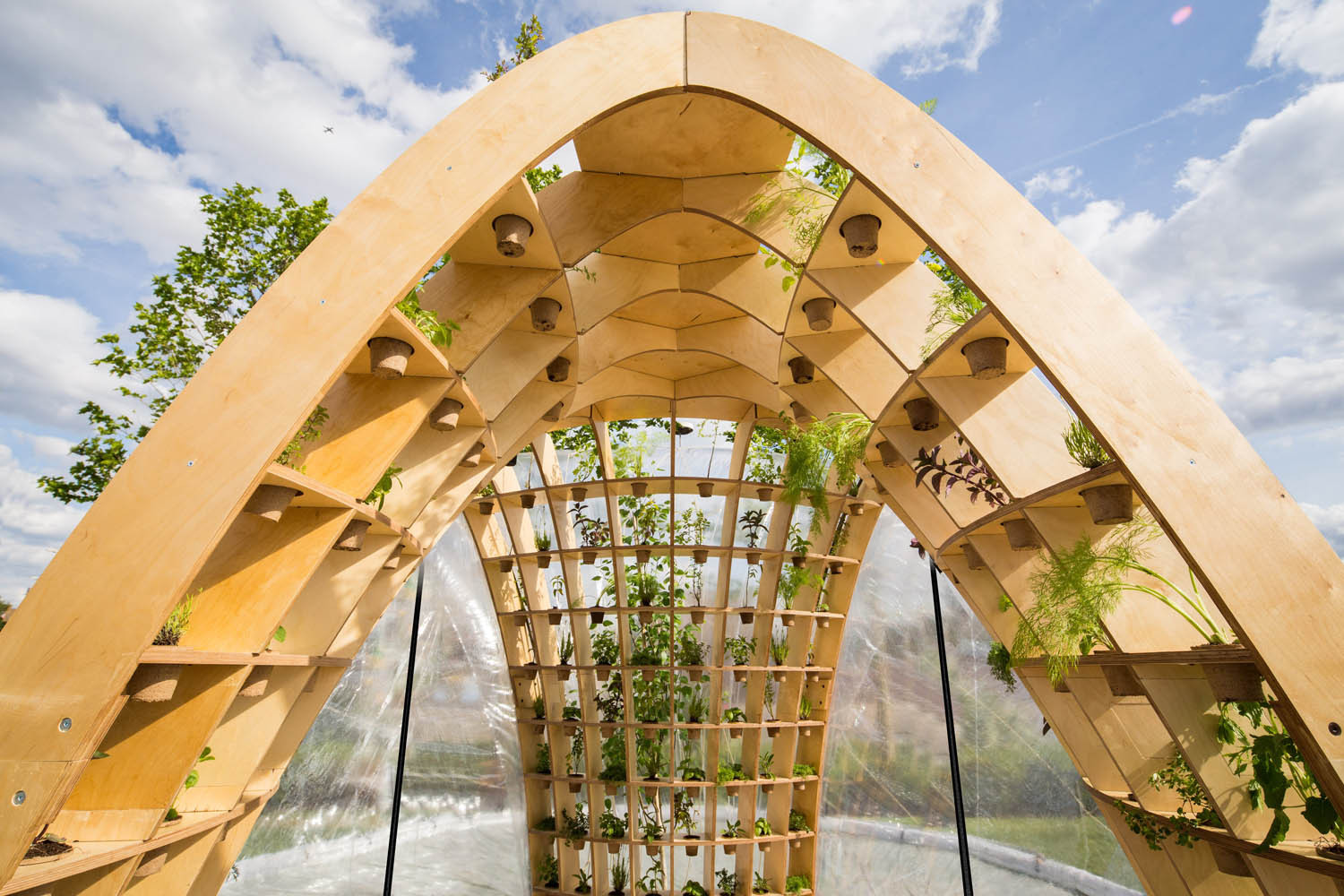 Loop.pH Team Credits
The Horticultural Spa was designed and fabricated in-house in only two weeks and it all thanks to an amazing and inspiring team who worked every hour possible to make this ambitious project happen.
A huge thanks to our incredible design team and volunteers!
Art Direction & Concept Design
Rachel Wingfield & Mathias Gmachl
Creative Technical Direction
Mathias Gmachl
Computational Design
Andrei Jipa
Agostino Nickl
Production Design & Fabrication Team
Karla Torio Rivera (Lead design on the Experience Design and workshop series)
Federica Tedeschi (Lead design on the inflatable)
James Fox (Lead design on engineering details and integration)
Adam Harris (Lead design on horticulture and plants)
Eve Izaak (graphic design)
Master of Ceremonies during event
Hannah Ringham
Music by Mileece
With huge thanks to:
Kaja Ritzau-Reid
Marco Cosmi
Anna Ekonomou
Alice Maffei
Orla Lawn
Jinhee Park
Emilia Ochocka
Noor Khazem
Hye Lee
Chris Lewis
Maria Vasquez
Celestina Vinci
Will Cook
Tamara Cortez