People living today sleep significantly less than generations before with sleep disorders on the rise, costing the economy billions. We are only just beginning to understand the impact that sleep disorders have on people's lives and society at large. With the quantity and quality of sleep being constantly challenged by round the clock communications and globalised business, it's becoming increasingly important to improve the quality of our resting time and develop the necessary skills for sleep.
The Chronarium Sleep Lab explores the role of public space in tackling this challenge as a shared resource for health and wellbeing in the city.
The Chronarium is a public sleep laboratory presented as an immersive audiovisual environment that totally transforms its location into a restorative, calm and contemplative experience, responding to the Smart Nation's need to tackle the challenges of the healthcare system.
Once visitors have entered the Chronarium they are exposed to different environmental stimuli that aims to reset their internal circadian rhythm for better, more harmonious sleep. They are invited to lie back and rest inside a series of hanging swings.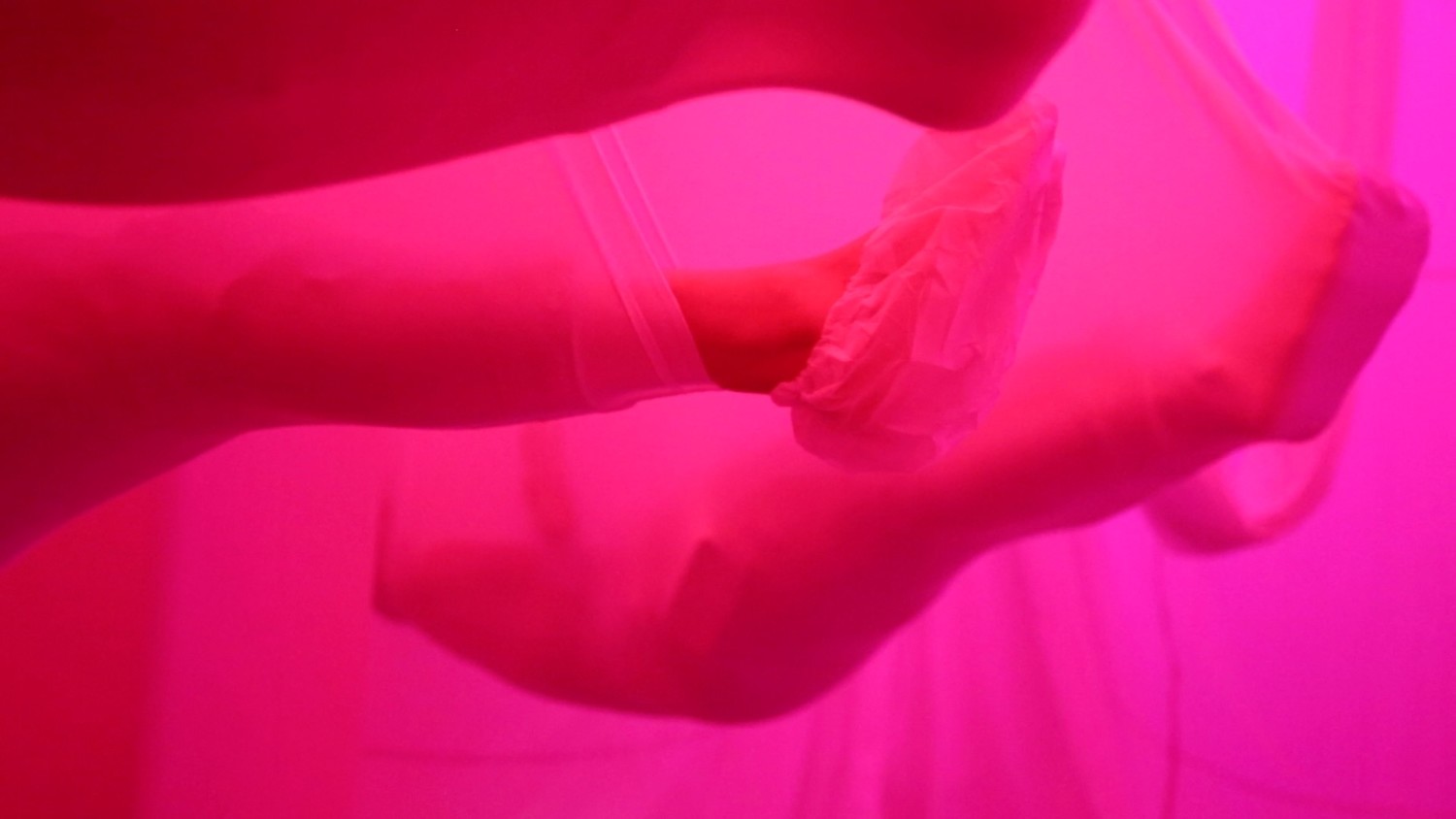 The cyclical audiovisual program has been developed in consultation with a leading sleep scientist that looks to entrain the brain by encouraging a deep relaxation and rest over a 15 minute period using pink noise and a wash of coloured light.
The soundtrack has been composed by the acclaimed artist and composer Anna Meredith
The Chronarium is a project by Loop.pH, commissioned and produced by FutureEverything as a part of FutureEverything Singapore.
FutureEverything Singapore is a partnership between FutureEverything and Singapore's Infocomm Development Authority (IDA), one of the key government agencies championing Singapore's efforts to become the world's first Smart Nation. IDA is the organiser of the umbrella programme, the Festival of Tech.